Porches and Patios | Screen Doors
Executive motorized retractable porch screens appear at the touch of a button and disappear when you don't need them. Perfect for indoor and outdoor living spaces, the screens give you fresh air, shade from the sun, protection from insects or a bit of privacy.

Transform your porch with the touch of a button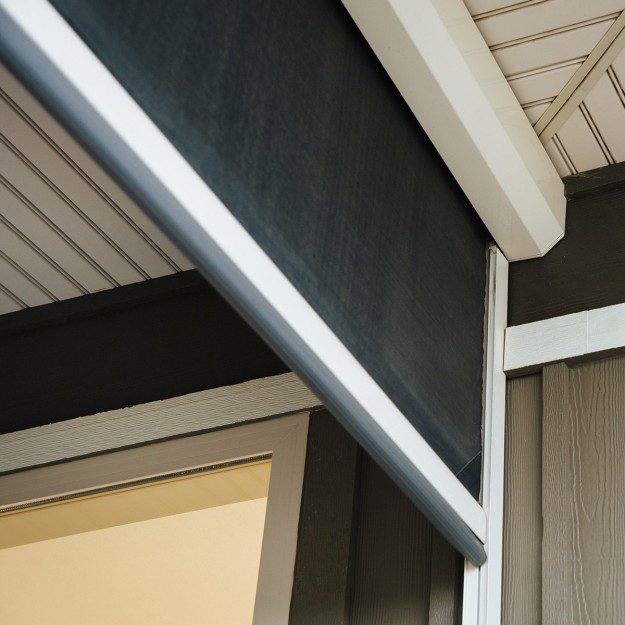 Colors & Mesh
Signature colors or custom match including wood grain. Mesh options for insect protection, shade and privacy.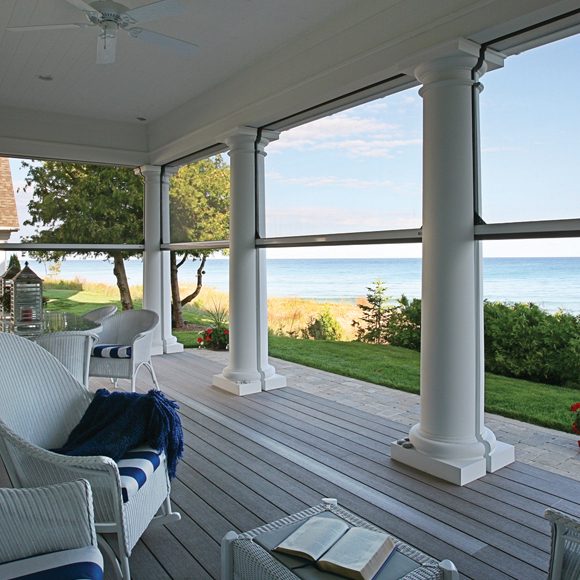 Sizes & Mounting
Fits openings as large as 25' wide and 16' tall. Recessed or surface mounted.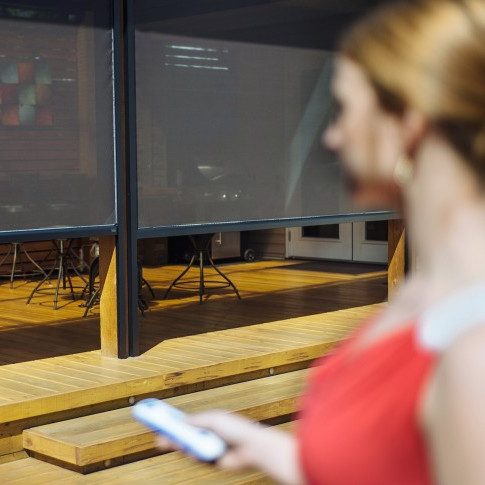 Automation & Controls
Automated controls including sun and wind sensors and home automation integration. Wall mounted or handheld remotes.
Size
Our motorized screens are custom made for your home – which means they'll fit perfectly with your outdoor or indoor living spaces for openings as large as 40 feet wide. Refer to the chart below for maximum and minimum size dimensions
| | Width | Height |
| --- | --- | --- |
| Single unit | 26″ to 480″ | Up to 192″ |
Standard Colors
Motorized screens are available in nine standard colors that are ready to order.

Wood Grain
If you want the housing and slidebar of your motorized screens to have a wood grain finish – we can do that too with a variety of Decoral® decorative wood grain finishes.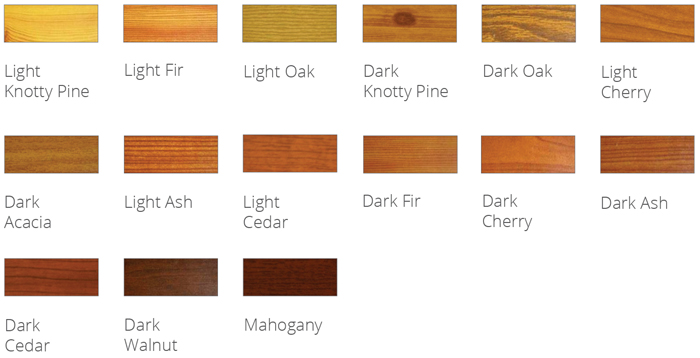 Custom Colors
Our screens are also available in virtually any custom color and can even be matched to your décor – all you need to do is let us have a color swatch.
Control Options
Phantom's wide range of mesh options help you make any space more comfortable! Choose from mesh that stops bugs, lets the fresh air in, gives you privacy or provides shade from the sun.
Here's the technical bit: the mesh openness factor determines the amount of heat, light, and air that enters a room. A more open fabric allows the breeze and heat to enter the living space, while tighter meshes block more sunlight and keep the space cooler.
Controls and Automation Devices
We can provide either wall mounted switches or hand-held remotes to lower or retract your screens whenever you choose.
We have created an app in partnership with Somfy called Phantom Screens myLink for use with Apple devices.
Multiple channel controls can be used to operate any number of screens with settings programmed to your liking. It is also possible to integrate motorized screens with your existing home automation system for ultimate convenience.
Environmental Sensors
Motorized screens can respond to the outdoor conditions of your home thanks to Somfy technology. We can help you save on air conditioning costs, improve climate control and maximize energy efficiency.
Sun sensor controls automatically lower your screens during warmer times of the day to reduce building heat gain. If you live in an area with high winds, a wind sensor can be used to automatically retract your screens into their protective housings in stormy conditions.