Manual Retractable Wall Screens
There's nothing like being able to leave your multi-panel wall system wide open to enjoy the breeze without letting the bugs in. Phantom's new manual wall screens for oversized openings disappear out of sight when not in use, never compromising your home's style or million dollar view!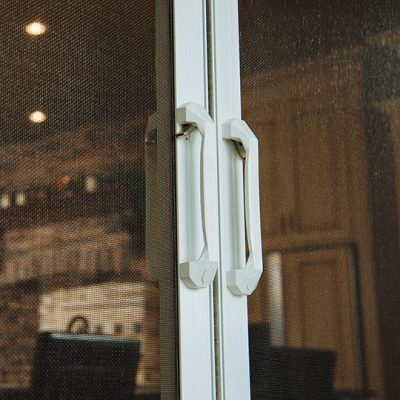 Latch and Release Handle
An integrated quick-release thumb latch to provide easy in and out access– making it easy to use, quiet to operate and secure from unintended openings.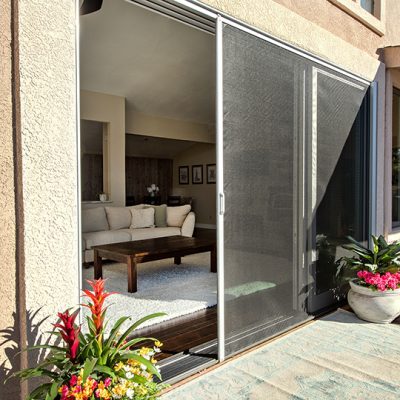 Captured Mesh
The mesh is completely secured in the track to prevent blow-outs in breezy conditions and also offers extra security for pets allowing them to be contained in your desired space.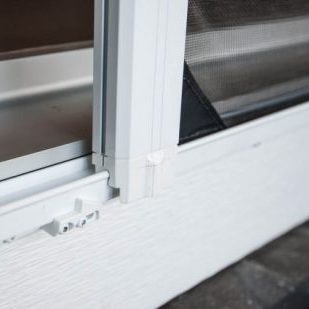 Customizable Stops
With the natural flow of traffic in mind, these screens allow for customizable stopping points anywhere along the track for easy in and out access.
Size
Our screen doors are custom made for your home – which means they'll fit perfectly with your doorway. The chart below shows the sizes available.
*Maximum sizes are determined by the height and width ratio
| | Width | Height |
| --- | --- | --- |
| Single unit | Max 144" | Max 120" |
| Double unit | Max 288" | Max 120" |
Signature Colors
Our manual retractable wall screens are available in five standard colors that are ready to order.

Custom Colors
Phantom's manual retractable screens are also available in virtually any custom color and can even be matched to your décor – all you need to do is let us have a color swatch.
Mesh Type
Phantom's wide range of mesh options help you make any space more comfortable! Choose from mesh that stops bugs, lets the fresh air in, gives you privacy or provides shade from the sun.
Here's the technical bit: the mesh openness factor determines the amount of heat, light, and air that enters a room. A more open fabric allows the breeze and heat to enter the living space, while tighter meshes block more sunlight and keep the space cooler.